Bob Craypoe has authored a number of E-books. All of which are now available for download through several sites. Bob has written over 200 online articles through various websites with over 2 million views.
Among Bob's released E-books is
What Not to do as a Musician
. It is a book of advice to help musicians avoid making the mistakes that can impede their music career or goals. It contains advice that's great for young musicians as well as experienced musicians.
Bob also has online articles on a variety of subjects at HubPages.com
You could also view a list of his HubPages articles by Clicking Here
Most of Bob's E-books are available HERE at LuLu.com
. Below are a few of his available titles. Click on any one of the images to find out more.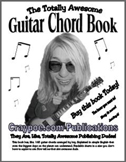 E-books are also available that feature collections from the Punksters.net Comic Strip series. Just go to the Punksters.net website to find out more.
JUST CLICK HERE TO VISIT THE SITE